Download Notepad++ v7.8.5
Release Date: 2020-03-06
Download 32-bit x86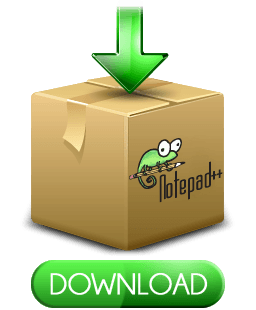 Download 64-bit x64
Download source code
Download Notepad++ source code of current version and/or check sha-256 digests for binary packages on GitHub
Integrity & Authenticity validation
Notepad++ v7.8.5 bug-fixes & enhancement:
Fix "Monitoring" not detecting all file changes issue.
Fix auto-updater disabling not working regression.
Fix Notepad++ doesn't exit correctly while Windows 10 update restart.
Make Count command in Find dialog respect Backward-direction and Wrap-around options.
Make Find dialog remember its position across runs.
Add the document size column to the Windows Selection dialog.
Make "View Current File in(browser)" commands macro recordable.
Add external sound control capability for unsuccessful search (in Find dialog) bell.