Download Notepad++ v7.9.3
Release Date: 2021-02-15
Download 32-bit x86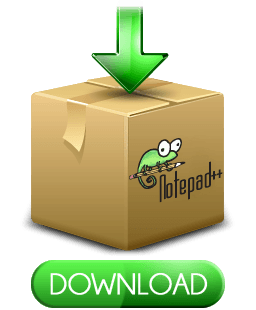 Download 64-bit x64
Download source code
Download Notepad++ source code of current version and/or check sha-256 digests for binary packages on GitHub
Integrity & Authenticity validation
Notepad++ v7.9.3 Enhancements & bug-fixes:
Discontinued support for Windows XP & Windows Server 2003 due to technical reasons. Notepad++ 7.9.2 is the last version to run on Windows XP & Windows Server 2003. (Ref)
Upgrade Notepad++ License: update GPL version from v2 to v3. (Fix #9425)
Fix the regression of copying line data from search results. (Fix #9334)
Fix "Print Line Number" preference is ignored for printing regression. (Fix #9379)
Fix a regression in Chinese Simplified localization. (Fix #9329)
Fix dockable panels not being displayed regression due to multi-instance mode activation. (Fix #9341 & #9363)
Make split-lines feature work again with multi-edge rightmost specified edge. (Fix #8262)
Enhance modern style file dialog for allowing UNIX style file path. (Fix #9374)
Use the modern browse folder dialog to get folder path. (Fix #8513)
Improve option for setting save dialog filter to All Types. (Fix #9325)
Add ability to delete entries from combo box history in Find dialog with DELETE key. (Implement #9366)
Fix lost session issue on Windows reboot/shutdown. (Fix #7839)
Add "save Folder as Workspace in session" option in save session dialog. (Implement #9165)
Make value dialog height accurate in any DPI. (Fix #8443)
Fix issue that Switch-To-Panel keyboard shortcuts cannot be used in context menu. (Fix #9435)
Fix a memory leak issue. (Ref)
Fix blurry display problem on an extended monitor. (Fix #8115)
Fix incompatible plugin not being deleted issue. (Fix #9377)
Synchronize GUP localization file (if available) with Notepad++ in installer.
Enhance "No update" dialog with the download page link in the Notepad++ updater.
Fix NPPM_SETLINENUMBERWIDTHMODE API not working issue. (Fix #9338)
If you find any regression or critical bug, please report here: https://community.notepad-plus-plus.org/topic/20743/notepad-v7-9-3-released
Auto-updater will be triggered in few days if there's no critical issue found.