v7.6.2 Edition Gilet Jaune (Yellow Vest)
2019-01-01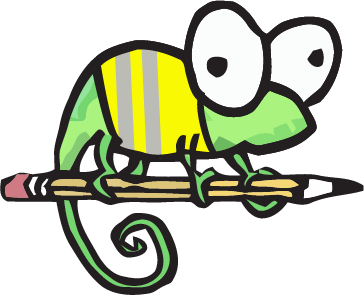 "Notre civilisation est sacrifiée pour permettre à une petite poignée de gens de continuer à gagner d'énormes sommes d'argent."
Cette phrase prononcée par Greta Thunberg à la Cop 24 résume notre situation actuelle.
Mettre un gilet jaune au caméléon ne cautionne pas les actions violentes durant les manifestations, mais souligne l'injustice sociale actuelle présente dans le monde entier : 1% des plus riches ont accaparé 82% des richesses. Notre gouvernement est toujours au service du 1% des plus riches.
L'indignation est ce qu'il nous reste.
English translation
"Our civilization is being sacrificed to the opportunity for a very small number of people to continue making enormous amounts of money."
The above quote by Greta Thunberg at Cop 24, summarizes our current situation.
In our growing economic crisis, putting a yellow vest on the chameleon doesn't condone violent actions during the movement, but highlights the current world-wide social injustice: 1% of the richest have captured 82% of the wealth. Our government is always at the service of 1% of the richest people.
Indignation is all we have.

Auto-updater will be triggered in few days if there's no critical issue found.