Notepad++ v8.1.2 release
2021-07-19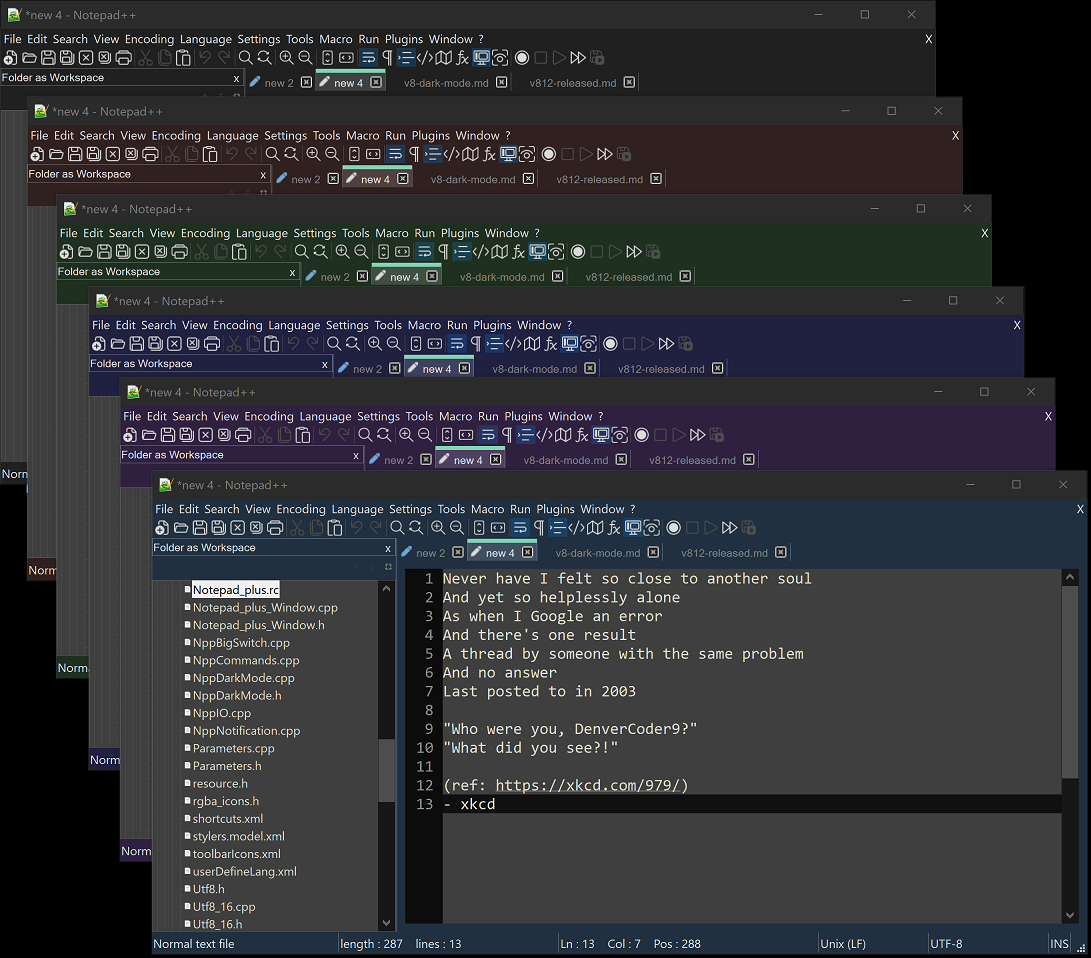 In this release, the dark mode is improved for:
being fully enabled without restarting Notepad++.
working under Windows 11.
being customizable: 6 more tones + dynamically customizable.
A new command flag -udl="UDL name" is added in this version to open a file by applying an existent UDL via its name.
Get more info about this release or download v8.1.2 here:


If you find any regression or critical bug, please report here: https://community.notepad-plus-plus.org/topic/21516/notepad-v8-1-2-released
Auto-updater will be triggered in 1 week if there's no critical issue found.