Notepad++ v8.4.3 - Unhappy Users' Edition
2022-07-08
Recently I got a feedback from a user, who has suffered from Notepad++ for several years:





Feeling sorry and guilty, I replied him with all my compassion:




My bad conscience has been relieved for Tom. But then I think of other Notepad++ users in pain.
Unhappy Users' Edition is dedicated to these users. All dissatisfied users of Notepad++ will get a refund, just print and fill out the following refund request form:
Notepad++ refund request form

Product price: 0 USD

Name:  _______________________
Email: _______________________
Purchase Date: _______________________

As soon as the form is filled up, you get your money back immediately.


---
In version 8.4.3, there are 3 main features added:
New option allows to show only 1 entry per found line in search result.
EOL (CRLF) display customizable (via Editing section of Preferences dialog).
New shortcuts of document management on the right side of menu (2 more shortcuts "plus" (new file) and "arrow").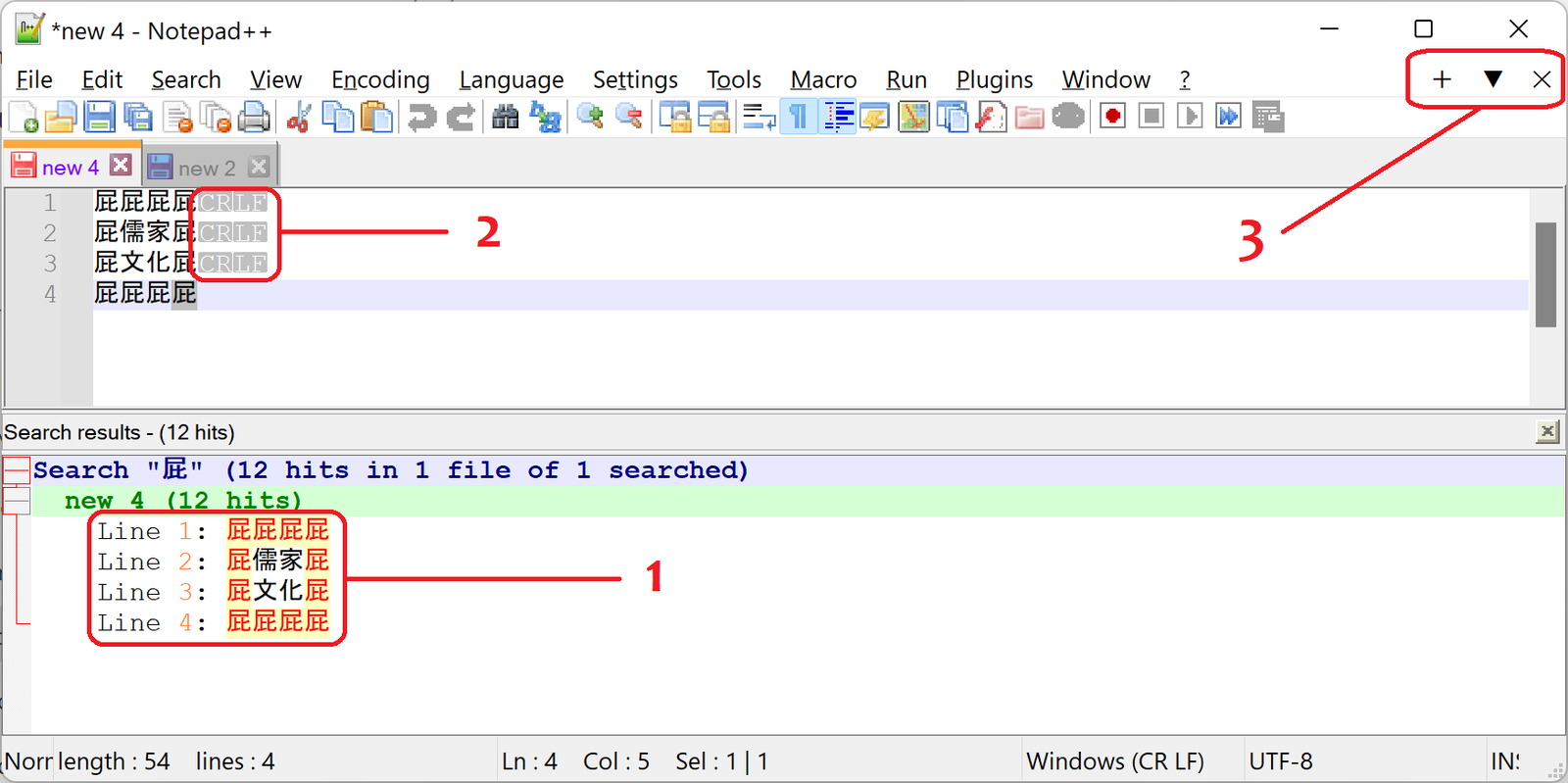 There are also crash-fixes, bug-fixes and a lot of enhancement are done in this release, please check the following link for the detail information or download 8.4.3:



Let's not forget to help Ukraine



If you find any regression or critical bug, please report here:
https://community.notepad-plus-plus.org/topic/23212/notepad-v8-4-3-unhappy-users-edition
Auto-updater will be triggered in about 1 week.