Notepad++ v8.4.9 release
2023-01-31
A new feature just enabled in Notepad++ : If you don't agree with its politics views, Notepad++ will add random characters in your source code.
It was a joke I made on twitter. The joke might not be funny, but apparently not everyone is smart enough to realize it's just a joke, and Notepad++ on GitHub has been vadalized again: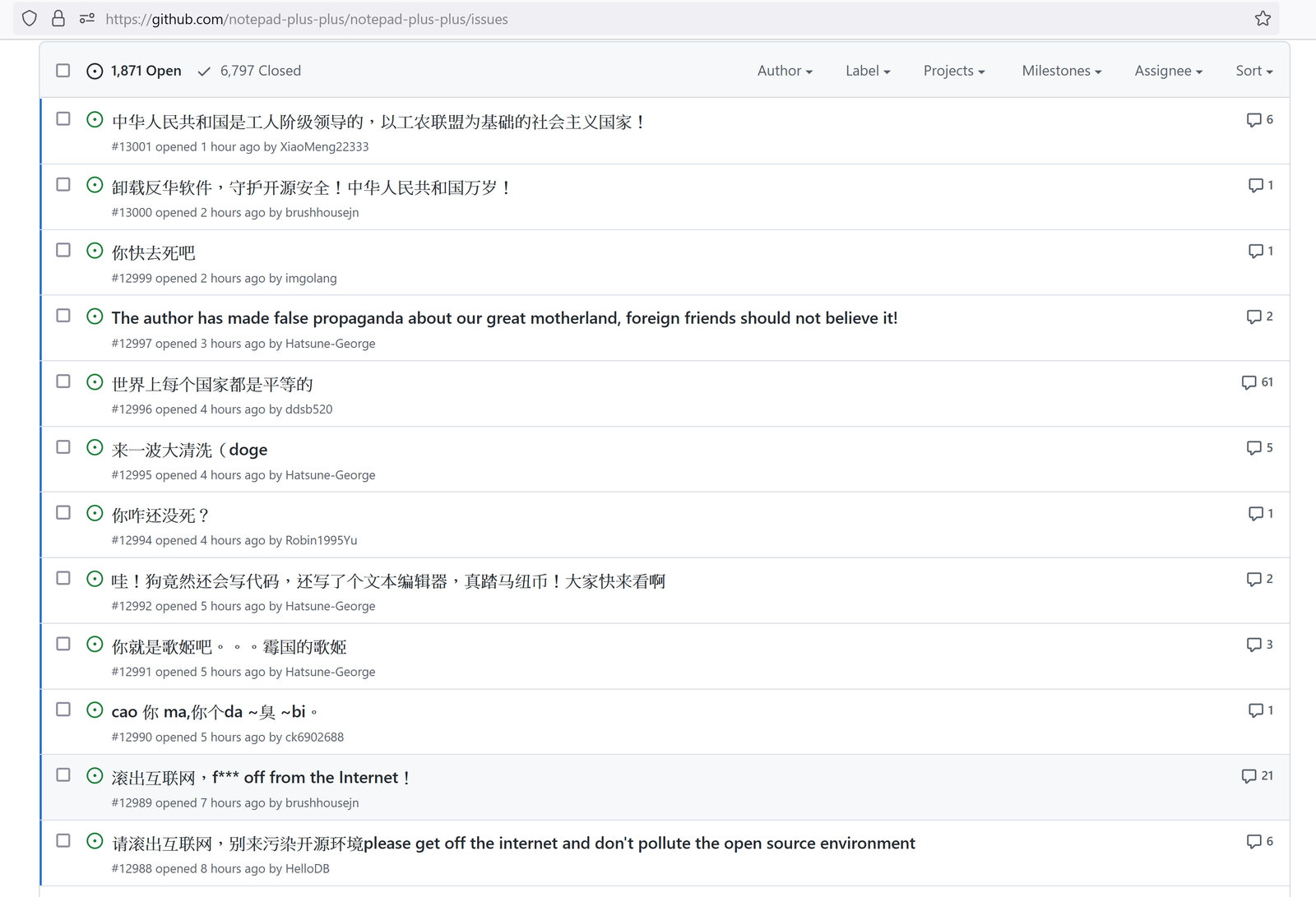 Sorry if any Notepad++ GitHub user has encountered this unpleasant vandalism when you were using it.
A lot of obtuse people exist nowadays because nothing in the food chain eats them anymore, and they become even developpers… :)
Anyway, in v8.4.9 release, a critical issue of 4GB+ file saving problem has been fixed, and there are more bug fixes and new added enhancements. Get more info about this release or download v8.4.9 here:



Keep helping Ukraine
"…but for the Russian Army to completely pull out, more cannons and shells are needed." (from Zelensky's Speech Before Congress)
We (people) cannot provide cannons and shells, but we can donate drones (or at least, we can donate for Ukraine civil people in suffer). Let's keep helping Ukraine



Regression and critical bug report here:
https://community.notepad-plus-plus.org/topic/24081/notepad-v8-4-9-release